We had been warned that engaging in a Kickstarter campaign is quite an emotional experience. Still it's astounding. So amazing to have people invest in one's project. The generosity. We thought it might pinch that some friends don't  contribute. It doesn't, submerged under the flow of giving. Plus, it's a free country.
Reading the names of the contributors is such a thrill. The contribution of people we didn't expect to care is particularly sweet. They're all sweet. It feels a bit mercenary to equal love with money, I suppose we're all susceptible to concrete marks of friendship. Each contribution like a drop of gold. We're awed. Really humbled.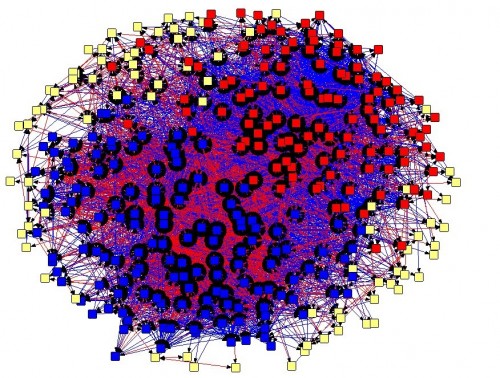 We had backed three projects on Kickstarter plus a couple others on Indiegogo, before we even thought about a campaign for Vodka Rocks!
It feels good to think about that money flowing, that generosity flowing to finance the production of artistic projects, in a world where everything had seemed to motivated by gain. Contributors finance someone who'll later finance someone who'll finance someone, hopefully. Instead of spending that $50 or $100 on a dinner or a pair of gloves, the money circulates widely financing as it goes a huge range of artistic projects. A kind of vast cooperative, or self generated credit union, that bypasses foundation committees and banks' closed doors.
What's a bit less generous is the 5% perceived by Kickstarter. That seems like a large fee considering the easy money they're getting at this stage. When they launched they needed funds to finance their setting up the system. But now? Their involvement with projects which are bringing in millions of dollars is limited to reviewing the suitability of the project and answering questions. They've limited their accounting costs by subbing to Amazon who perceives another fee. Kickstarter sure are making sweet money from the creativity of the campaigners and the generosity of the donors. Additionally some projects work as a small business investment source, or pre-sale – not so sure these fit well with the spirit of the other campaigns. They gather a lot of money, and Kickstarter tends to feature them more on their favorite or home page. Other platforms are emerging, the competition will hopefully make the fee more competitive.
Again, we thank all our supporters, those who have yet to contribute as well as those who already have! Plus usually thanks to Yaphet, Carolina, James, Div, Vina, for pitching in campaign!
posted by arabella